Ecclestone: End of case changes nothing for F1
| | |
| --- | --- |
| By Jonathan Noble | Friday, August 22nd 2014, 09:07 GMT |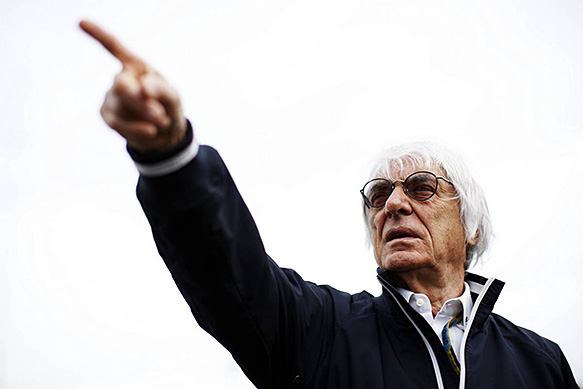 Formula 1 supremo Bernie Ecclestone insists that his control of the sport was unchanged despite the settlement of his Munich court case.
Proceedings against Ecclestone on allegations of bribery relating to a $44 million payment to former banker Gerhard Gribkowsky were called off last week after he agreed to pay a $100 million settlement.
The end of the case means the way is now clear for Ecclestone to resume his place on the F1 board, although the man himself played down its impact.
"Nothing ever changed," he said. "It was a couple of days I wasn't in the office, that was all.
"But it is better because I had to do things at the weekend to catch up with what I missed."
ATTENTION BACK ON SPORT
One of Ecclestone's priorities in the second half of the year will be in settling concerns about falling audience figures.
A proposed meeting of a new popularity working group to look at ways of raising interest has yet to take place, but Ecclestone says that recent spectacular races have eased worries.
"All of the time we are talking about what we can do and what we cannot do, we are always talking," he said.
When asked by AUTOSPORT why he felt there had been a decline in interest, he said: " I don't know.
"We were talking to TV people about that. They [audience figures] seem to have drooped everywhere - all sports. And not just sport - other things. There are too many other things to look at."
NEW JERSEY UNLIKELY
Ecclestone is also putting the finishing touches to the 2015 F1 calendar, with a draft version set to be distributed to teams imminently.
With Mexico set to be the only addition from this year's schedule, Ecclestone said on Friday that he doubted a race in New Jersey would ever happen, despite having said in December he was sure it would take place in 2015.
"I don't really think so," he said. "It is the same problems that it started with - nothing has changed."