Toro Rosso picks youth in Max Verstappen but team is maturing
| | |
| --- | --- |
| By Jonathan Noble and Ben Anderson | Tuesday, August 19th 2014, 10:50 GMT |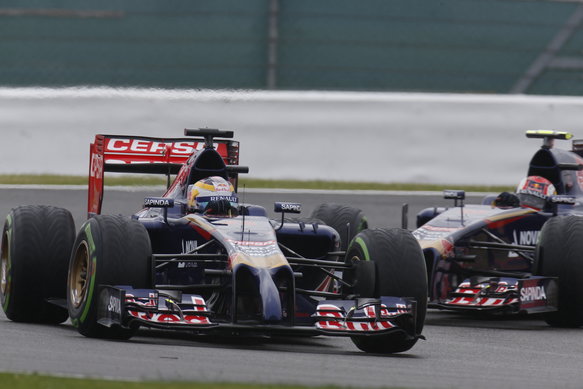 Toro Rosso's decision to take Max Verstappen alongside Daniil Kvyat in 2015 has fanned excitement about the potential of the youngest driver line-up in Formula 1 history.
But away from the men in the cockpit, the Faenza-based team's hopes of real progress on track are becoming more realistic thanks to its maturing structure.

ANALYSIS: Verstappen can handle F1 jump
Although current results are not as good as they were during its Sebastian Vettel days - when the use of a Red Bull-designed chassis helped Toro Rosso win the 2008 Italian Grand Prix - a ramping up of facilities in recent years should leave the team in its best ever shape by the end of next year.
Team principal Franz Tost told AUTOSPORT: "You can't compare it to the car of 2007 or 2008 but now as a constructor, Toro Rosso has for sure reached a very high level during this development period.
"The infrastructure must bring us into the position that, from 2016 onwards, we belong to the five top teams in Formula 1."
FACTORY EXPANSION
Laying down the foundations for Toro Rosso to stand on its own feet as a constructor was never going to be the work of the moment, but new facilities and a jump in headcount for 2015 means Tost is optimistic.
"We started two months ago on the second building which will be finished at the end of next year, so then we will have everything under one roof," he said.
"It means that the co-operation between the different departments will become much easier and communication should increase.
"This is the second part of the building in Faenza, where we bring in all the engineers, the hydraulic department, the fabrication and also the race preparation.
"The windtunnel and aero department will stay in Bicester and the infrastructure has also increased there.
"We have invested a lot of money and I think from the aero point of view we have reached a good level because our car is quite competitive.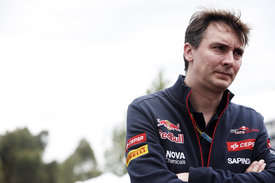 "Concentrating on the future, we are bringing in more engineers in the coming months and they will be coming into the drawing office and vehicle performance department, which should bring us into a competitive position going into 2015."
JAMES KEY A MAJOR BOOST
Tost also believes that technical director James Key has played a significant role in pushing things forward.
"It has been a massive boost for the team because he brought in a lot of new ideas and also new engineers," he said.
"It meant we refreshed the knowledge at Toro Rosso, and gained experience, and that was really a very important step for the team.
"We are still in this learning and development process, but with James I am quite confident that we are absolutely in the right way."