Red Bull demands answers over Mercedes' secret Pirelli F1 tyre test
| | |
| --- | --- |
| By Jonathan Noble | Sunday, May 26th 2013, 09:42 GMT |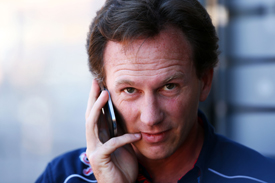 Red Bull has demanded clarification from the FIA over why Mercedes' secret tyre test with Pirelli is not a breach of Formula 1's regulations.
Rival outfits are angry that Mercedes was called upon to conduct a three-day test with Pirelli after the recent Spanish Grand Prix to help the tyre firm's development work.
Although in-season testing is banned in the regulations, Mercedes sources say the test was permitted because Pirelli's F1 contract allows it to request individual teams test for it when circumstances dictate.
AUTOSPORT understands that team representatives met with the FIA ahead of the Monaco Grand Prix, with some outfits upset enough to consider a formal protest against Mercedes.
Red Bull team principal Christian Horner said that his outfit was upset that Pirelli and Mercedes had not informed it of the test prior to the revelation it had taken place.
PIRELLI 'NOT TRANSPARENT'
"We found out second-hand last night," said Horner, when asked by AUTOSPORT about the situation. "We now need to deal with it through the proper channels, so that is what we will be doing.
"I can understand Pirelli wanting to test the tyres, as they have obviously got issues with the tyres. What is disappointing is that it has been done in a not transparent manner.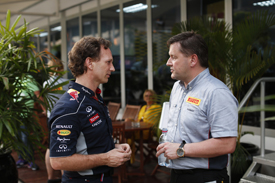 "A three-day test has taken place with a current car on tyres that are going to be used in the next grand prix. Irrelevant of what you call it, that is testing."
Horner suggests that although an agreement may exist in Pirelli's contract with the teams to allow individual tests, that is not enough grounds for it to believe Mercedes was allowed to test.
"I think there is confusion between what is contractually permissible and what a team when it enters a world championship is allowed to do within the sporting regulations," he said.
"It is a situation that we need clarification on, so our position is we are going to request that clarification."